Miri Country Music Fest 2015 Trip: 6-8 Feb 2015 (3D2N)
Folks,
This upcoming trip is strictly for Country Music Lovers only. 🙂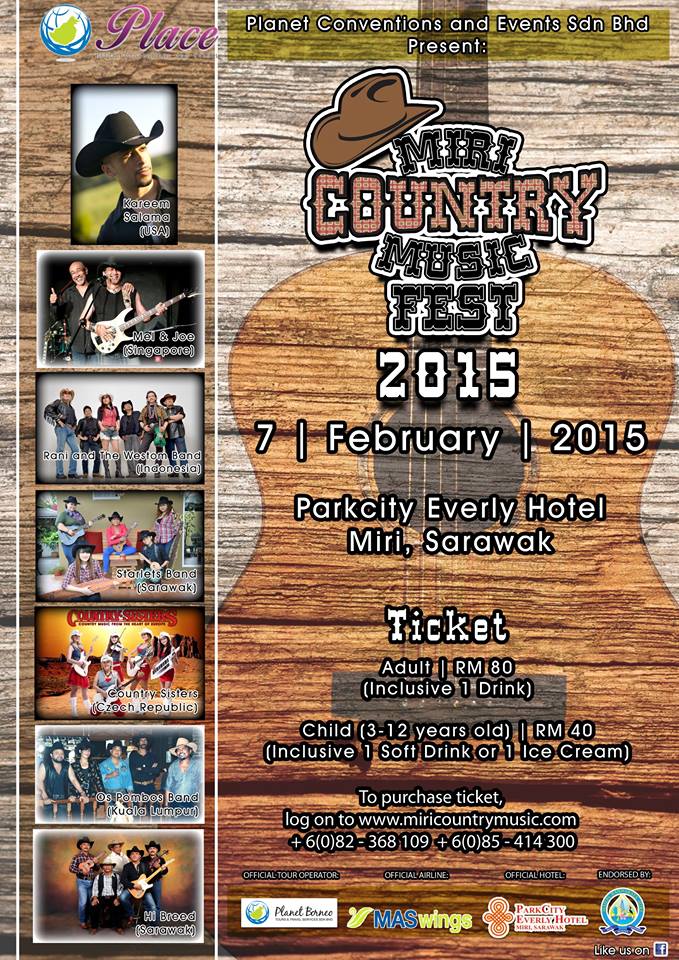 The tour package fees are as follows:
CLDAS members: S$430/pax* (Twin sharing)
Guests: S$450/pax* (Twin sharing)

* Please note:
Package is subject to upwards price adjustments depending on airfare.
Booking is confirmed only upon full non-refundable payment.
Tour package includes:
Tour dates: Friday, 6 Feb 2015-Sunday, 8 Feb 2015
2 nights accommodation at Parkcity Everly Hotel with breakfast
SIN-MYY return flight
Miri Airport return trasfer
Half day Miri city tour
Miri Country Music Fest entry ticket
Seats are limited. Call us for booking now!