WILD WILD WEST ? "a leap into the past"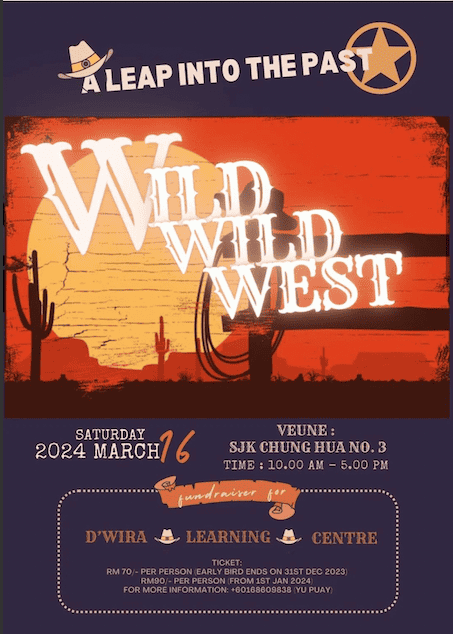 Howdy! Members and Friends,

In support of D'Wira Learning Centre, we are organising a trip to Kuching . Date : 15-18 March 2024 ( 4D/3N). Package Price : $680 ( all inclusive). Please refer to above poster for more details. Closing date for booking : 30 November 2023.

Please contact hotline at 90906876 to confirm your booking.