Rollin' Good Times TV Show – Giving Away Free Limited Tickets
Update: 28 April 2015
All tickets for both days are fully booked. Thank you everyone for your support.
Howdy Folks,
Do you remember the Rollin' Good Times music show in the 90's on MediaCorp Channel 5?
It's making a come back and you'll have the privilege to participate in the recording of the series this coming May 2015!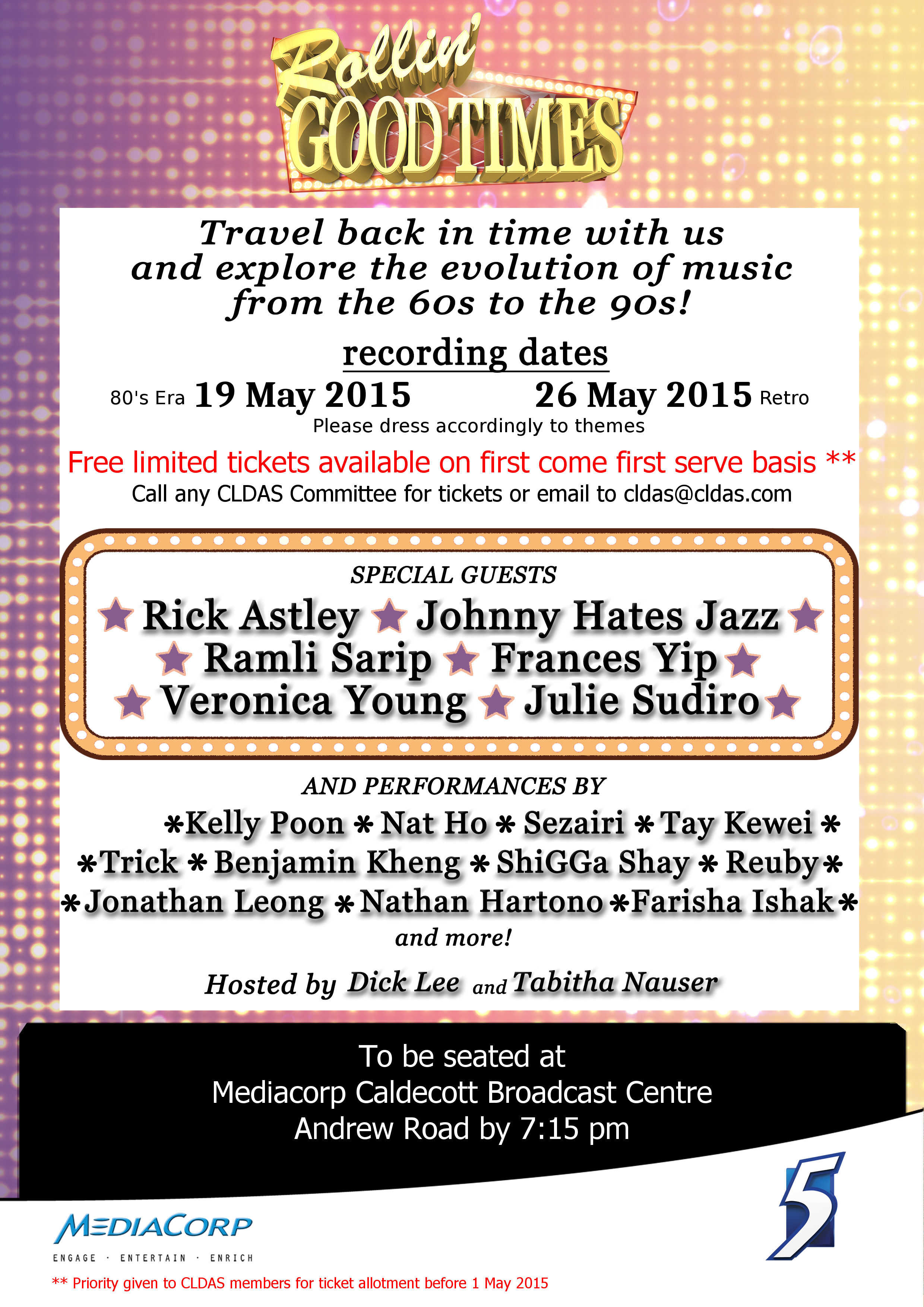 CLDAS has arranged for some free tickets to give away to our members and guests on 2 recording dates: 19 & 26 May 2015, both Tuesday.. Simply let us know the number of tickets you would like to have for which date. Tickets are given on a first-come-first-serve basis with priority given to CLDAS members before 1 May 2015.
Hurry! Tickets are limited and will run out very soon.