Line Dance Jamboree @ Kallang Theatre, Sunday, 12 Mar 2017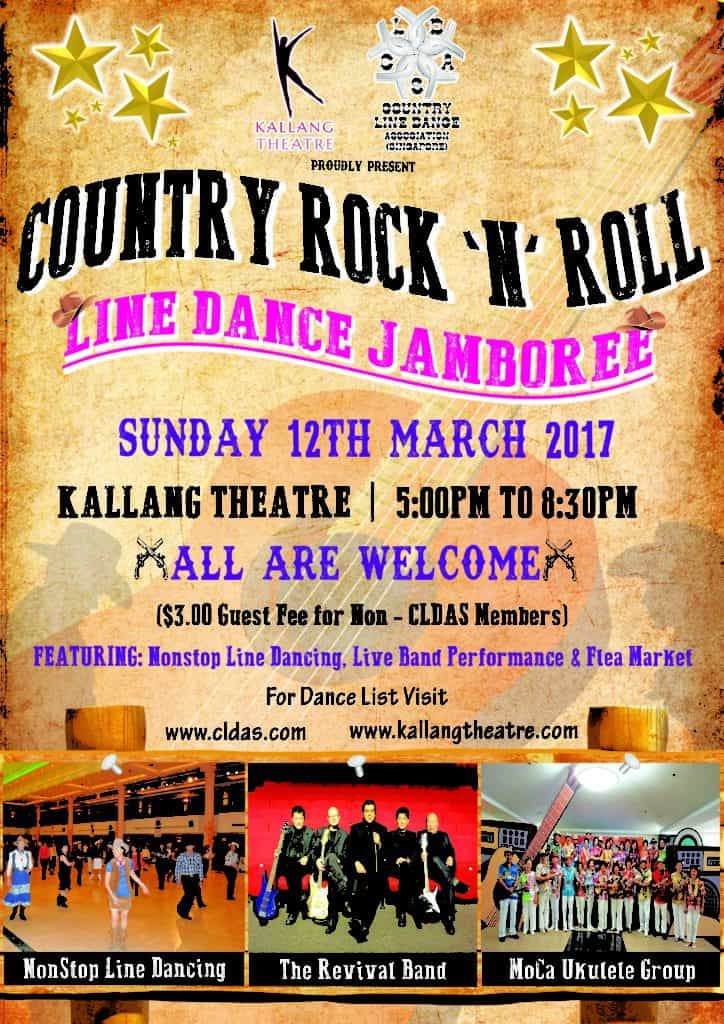 Howdy Folks,
Another new venue to line dance. Isn't it great?
You're in luck too as a CLDAS member. While others have to pay S$3, you can join the fun free. Simply present your latest valid CLDAS membership card upon request. We don't even need a physical card. An e-copy/photo can do. So take a snapshot of your membership card with your mobile phone right now before you forget.
You can go check out the dance list.