3 Free Line Dance Jams in Feb & Mar 2020
Howdy Folks,
We're having a rolling good start to the year 2020 with 3 free jams coming your way.
Line Dance Jam @ National Stadium – Saturday, 8 Feb 2020 and Sunday, 9 Feb 2020
Update: 1 Feb 2020
Please take note of the Health Advisory issued by Sports Hub below when joining their activities.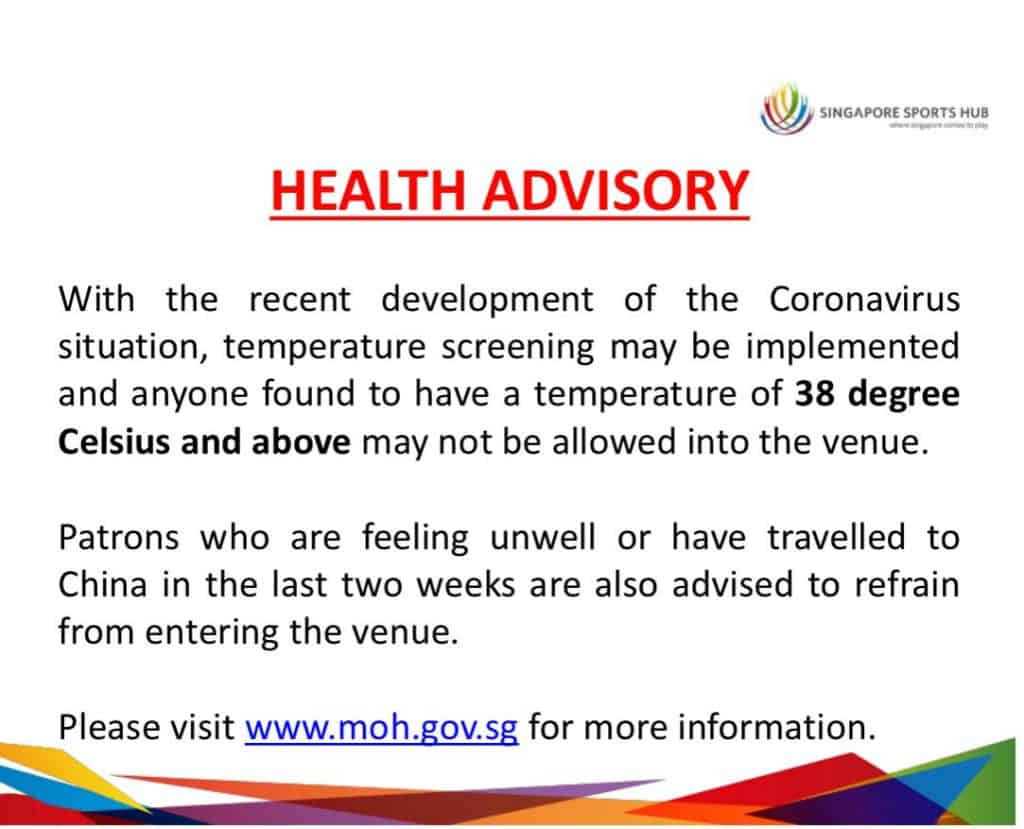 ---
Many of us haven't been to the new National Stadium since its opening on 30 June 2014. Come February 2020 there will be two good reasons for line dancers like you to go pay a visit.
National Stadium is hosting an open house on 8 & 9 Feb 2020, Saturday & Sunday, with various activities lined up. One of them is line dancing, which CLDAS is help hosting.
National Stadium Line Dance Jam:
Dates: Saturday, 8 Feb 2020, and Sunday, 9 Feb 2020
Time: 2:00 pm – 5:00 pm on both dates
Venue: National Stadium
Admission: Free (Please enter via National Stadium Gate 3)

So, mark the dates in your calendar and we'll see you there!
Line Dance Jam @ Esplanade – Saturday, 7 Mar 2020
A year has passed since the last March and you know what that means, right?
Yes! Yet another jam at the most well-know "durian" of Singapore in conjunction with the A Date With Friends 2020 event. This is the 5th year running CLDAS has been invited by Esplanade to help host the line dancing item.
Esplanade Line Dance Jam:
Date: Saturday, 7 Mar 2020
Time: 6:30 pm – 10:00 pm
Venue: Forecourt Garden @ Esplanade
Admission: Free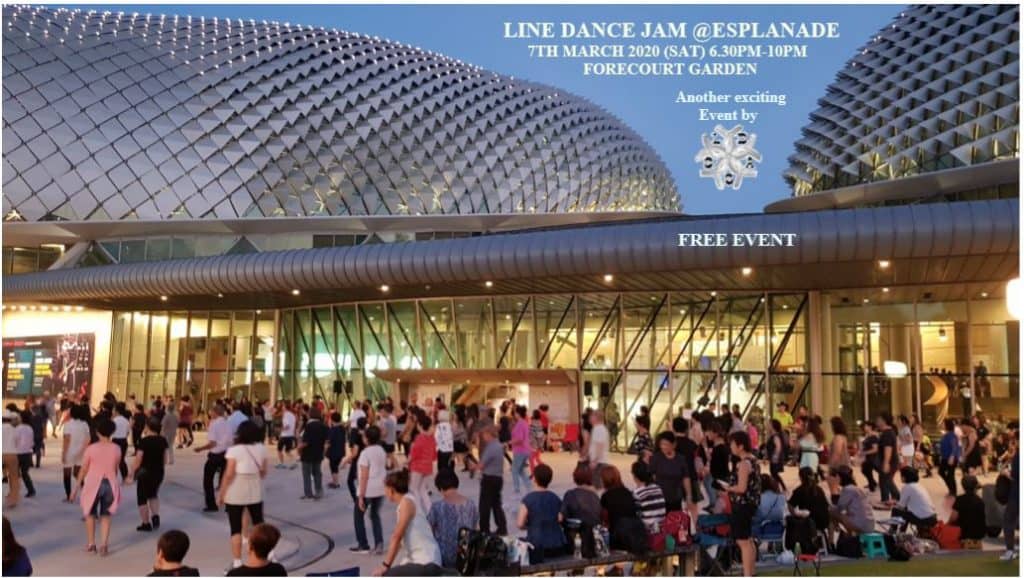 Another exciting event worth marking in your calendar.