Annual D&D 2014 – Saturday, 23 Aug 2014 @ The Joyden Hall at Bugis+
Howdy Folks,
You would have heard by now about our up coming 14th Annual Dinner & Dance.
In case you haven't though, you'll find the details below: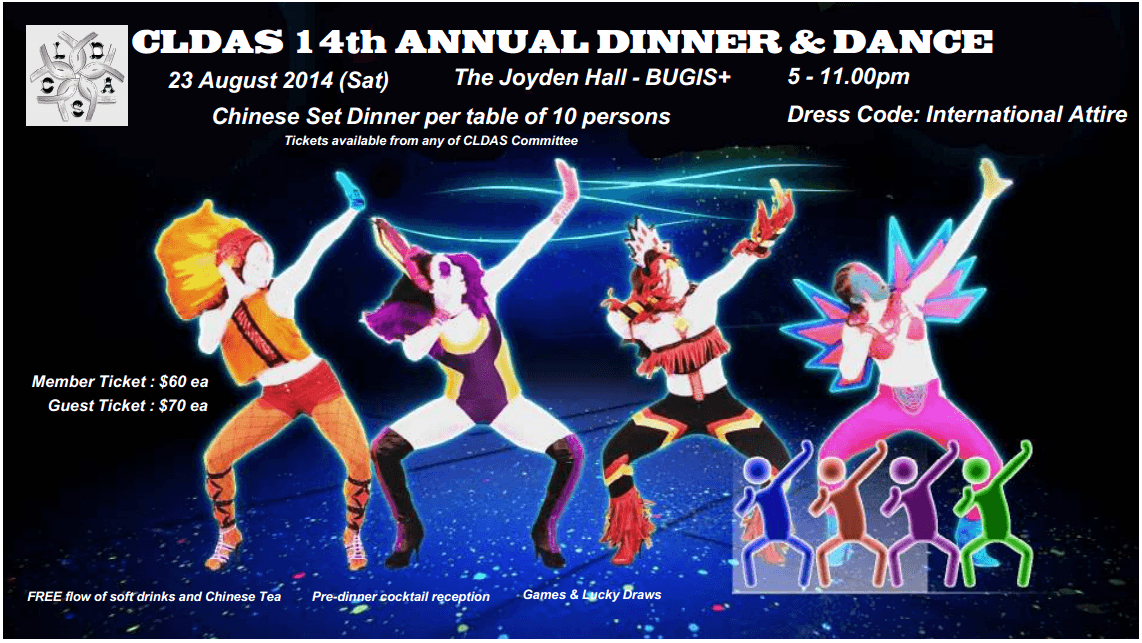 Tickete are available now at $60/pax for CLDAS members and $70/pax for Guests.
Book your ticket right now through any of our committee members.
BTW, while we strive to accommodate your seating requests, we kindly seek your understanding that we reserve the rights to make the final seating arrangement.