5 Days 4 Nights Bandung/Jakarta 26-30 Nov 2015
Folks,
We're organising a short trip to Indonesia in the last week of November 2015.
The highlights of this 5D/4N Bandung/Jakarta trip from Thursday, 26 Nov 2015 to Monday, 30 Nov 2015 include:
Shopping in Bandung / Jakarta
Nightly live music / line dancing
Optional (Weather dependent) tour to famous volcano crater with beautiful lake in Bandung
Attending live broadcasting of Keep It Country at TVRI
Check out the flyer for tour fee and more details.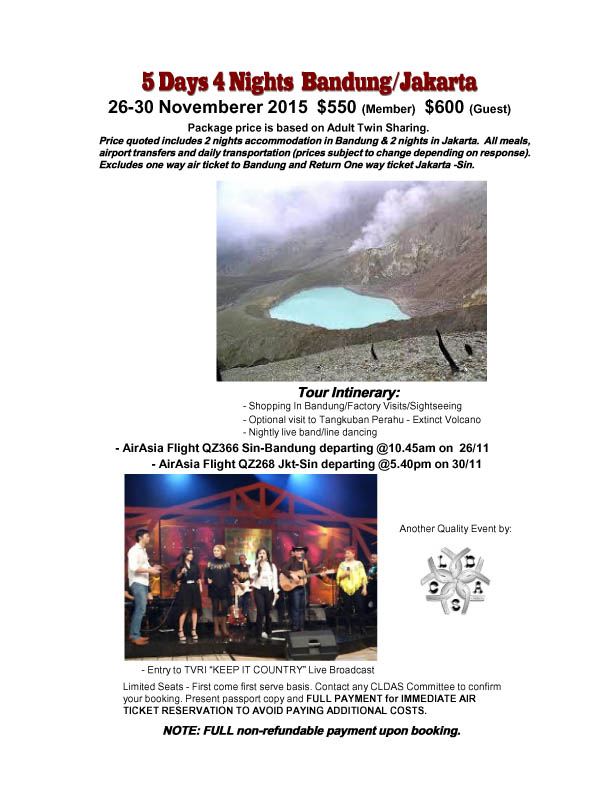 Seats are limited on a first-come-first-serve basis.
Full payment and passport copy required upon booking confirmation.*
* Note: If you like to book your own flight tickets, please get booking confirmation from us first before doing so.